Tafseer Surah Ar-Rahman
The Favours of Your Lord
London
Sunday, 28th May, 9:30 AM – 2:30 PM
LMC Ground Floor Hall,
46/92 Whitechapel Road, London, E1 1JX
Ar-Rahman
Allah's favours surround humanity, but many of us fail to see them, much less appreciate them. In this course, we take a detailed look at surah Ar-Rahman. A surah that we love to hear and now have an opportunity to understand.
One of the most obvious themes in Surah Ar-Rahman is established in the repeated statement, "So which of the favours of your Lord would you deny?" Throughout this surah, Allah lists blessing after blessing and sign after sign, showing us how His mercy has manifested upon humanity. Join us to learn these important lessons.
What You Will Learn
Establish a closer connection to the book of Allah
Understand and contemplate the meaning of surah Ar-Rahman
Appreciate the eloquence of the speech of Allah
Reflect and ponder over the Quran
Appreciate the favours of Allah
Sheikh Dr Sajid Umar
Sheikh Sajid Umar is a qualified Mufti and Judge, as well as an educator, author, researcher, and developer with a vision of ignited communities that benefit humanity upon the ethos of sincerity, excellence and steadfastness. He was born in Leicester, UK. He moved to Harare, Zimbabwe, where he completed his primary and secondary schooling and pursued a first degree in Information Technology. Alongside his contemporary studies, Sheikh Sajid graduated from a Qur'an Academy at the age of 18. Subsequently, he turned his attention to Islamic Studies. He travelled to Riyādh and enrolled at Imām Muhammed bin Saud Islamic University, where he initially completed a 3-year University Diploma in Arabic language and Islamic Sciences. His studies continued there over the next four years, attaining a Bachelor's degree in Sharī'ah with a grade of: (Excellent). He extended his studies for an additional three years and achieved a Master's degree in Comparative Fiqh and Judiciary (Qadha), with honours, from the Higher Institute for Judiciary Studies (Ma'had al-'āli li'l-Qa'dhā) after training as a judge. Thereafter he successfully pursued and completed his PhD at the Higher Institute of Judiciary at Al-Imam University, in a program spanning five years under the guidance of some of the world's best Muslim scholars.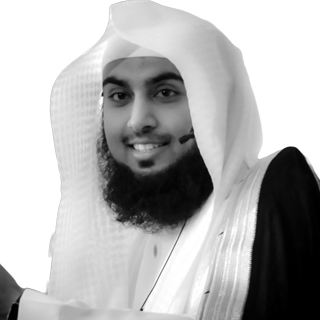 Sign Up For The Workshop
Regular Price £20 (You will be charged in USD $25 approximately)
GET IN TOUCH
Fill out the form below and you will hear from us shortly.